2025 Dodge Ram 1500 Exterior: A Preview of the New Hurricane Engines and Design – The 2025 Dodge Ram 1500 is one of the most anticipated trucks of the year, as it introduces a new generation of inline-six-cylinder engines that replace the outgoing Hemi V-8s. The new engines, dubbed Hurricane, are expected to offer more power, torque, and efficiency than the previous ones while also reducing emissions and noise. The 2025 Dodge Ram 1500 has modest outward and interior design modifications, new technology, and safety features.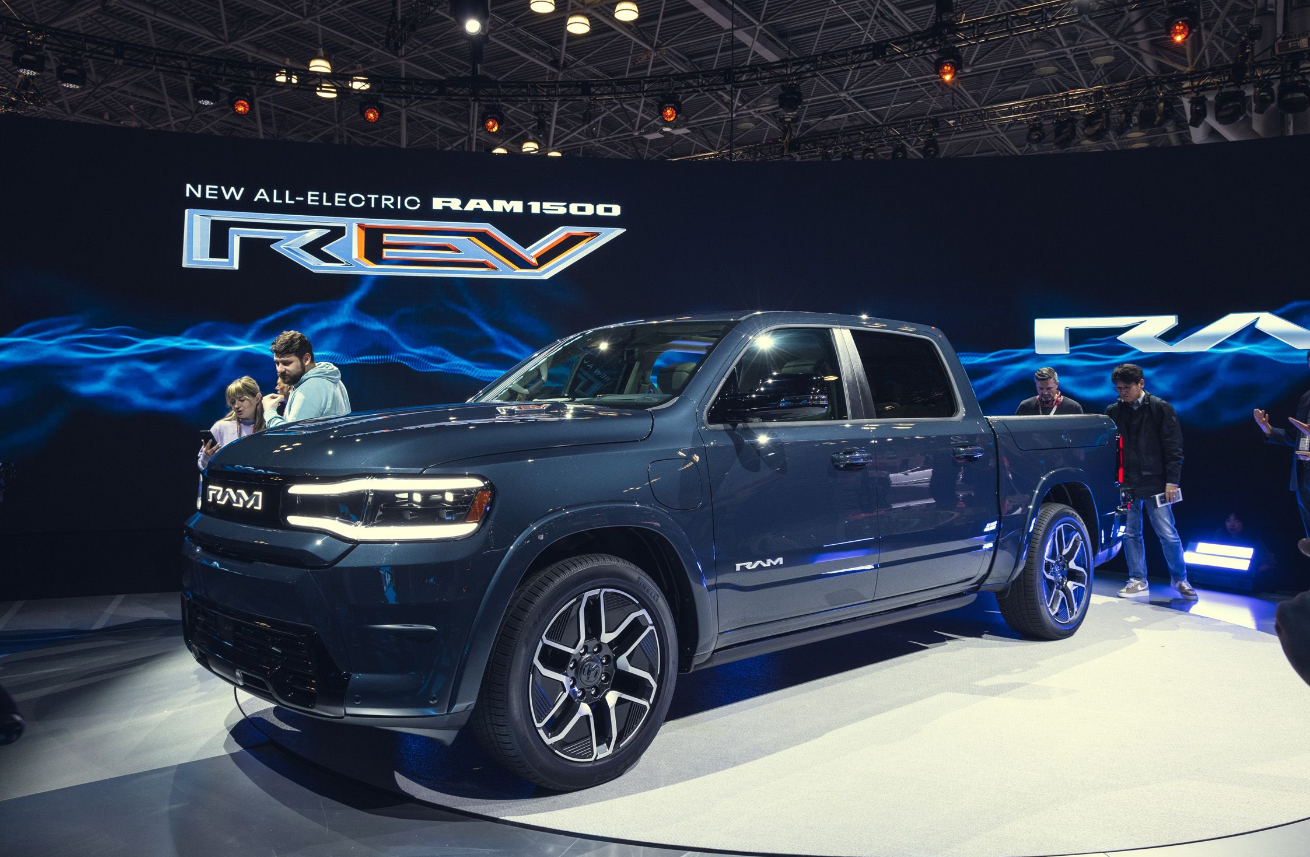 Design: Exterior and Interior
The 2025 Dodge Ram 1500 exterior is not radically different from the previous model but shows some subtle improvements and refinements. The grille is slightly larger and more prominent, with fewer trim pieces and an illuminated Ram logo. The headlights are also redesigned, with an optional adaptive front-lighting system that can adjust the beam direction based on steering input. The taillights have a new "jeweled" appearance, and the power tailgate has an obstacle-detection feature that can be controlled via a key fob.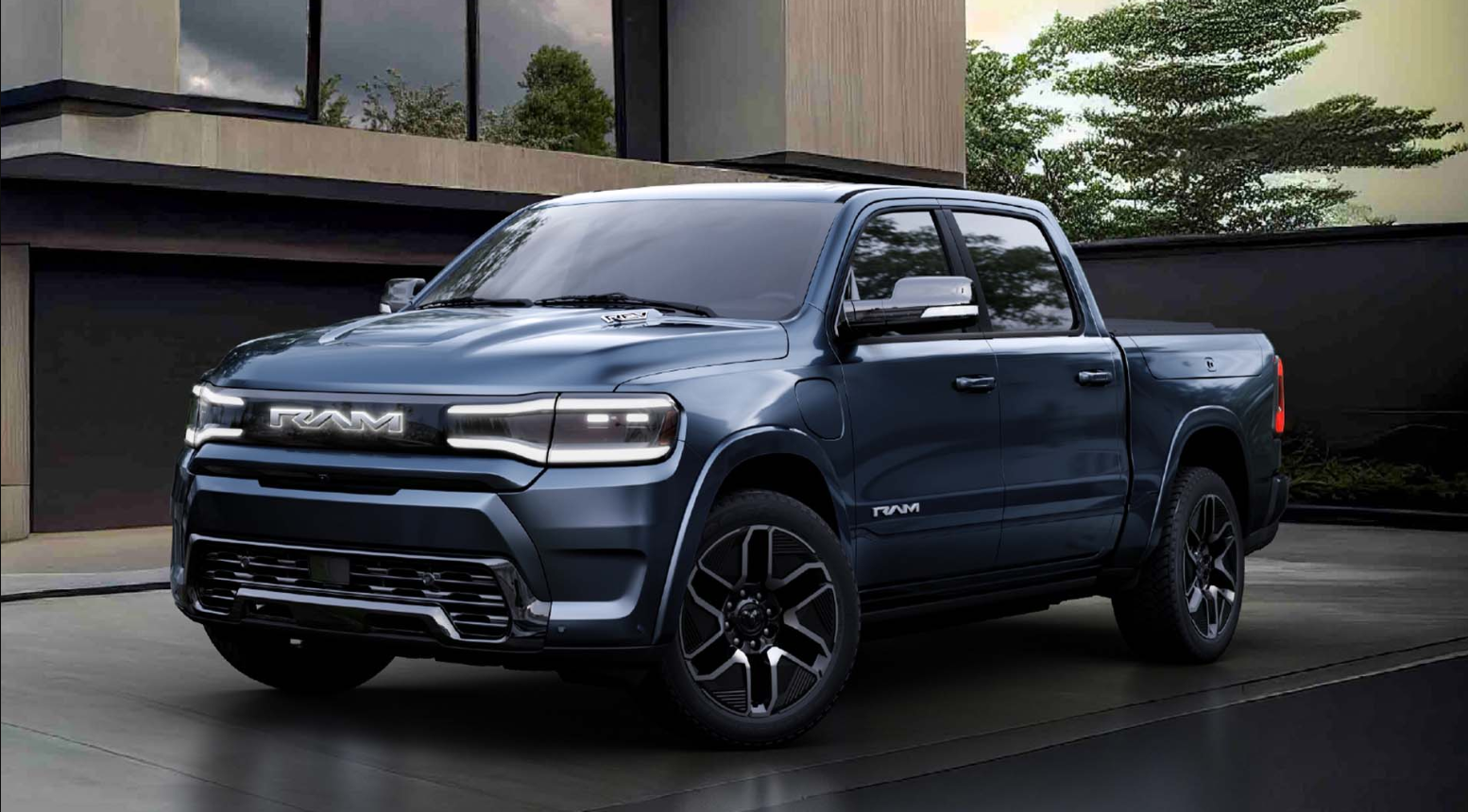 The 2025 Dodge Ram 1500 interior has also been updated with new materials, colors, and features. The dashboard has a more modern and sleek look, with a 12-inch touchscreen infotainment system that supports wireless Apple CarPlay and Android Auto. The center console has more storage space and a wireless charging pad. The seats are more comfortable and supportive, with optional leather upholstery and ventilation. The rear seats have more legroom and can fold flat for extra cargo space.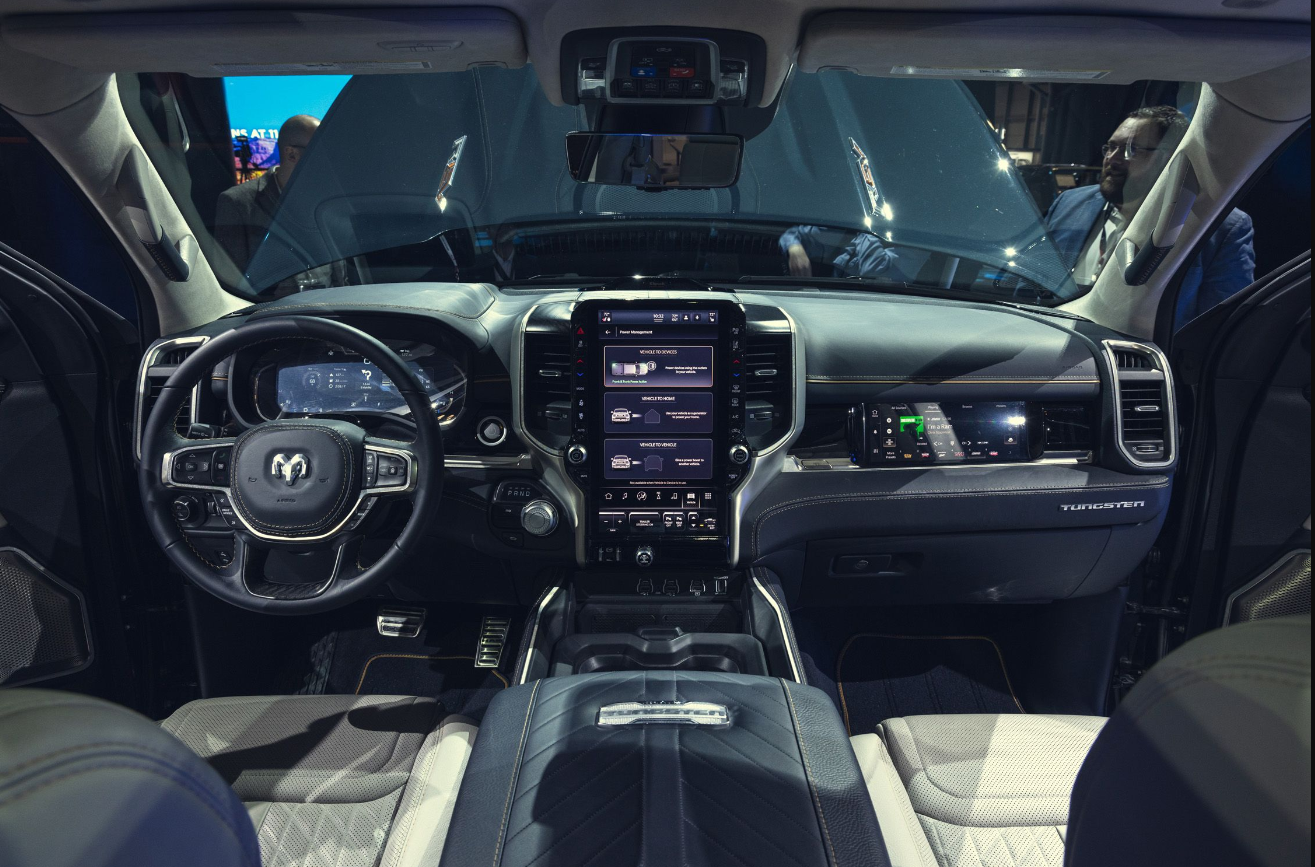 Powertrain
The most exciting aspect of the 2025 Dodge Ram 1500 is the new Hurricane engines that power it. There are two versions of the twin-turbocharged 3.0-liter inline-six engine, one with 420 horsepower and 469 pound-feet of torque and another with 540 horsepower and 521 pound-feet of torque. Both engines have an eight-speed automatic transmission and either rear or four-wheel drive. The Hurricane engines are expected to deliver better fuel economy and performance than the Hemi V-8s and lower emissions and noise levels.
A base engine choice is also available for the 2025 Dodge Ram 1500, the well-known Pentastar V-6 with 305 horsepower and 269 pound-feet of torque. This engine is available with either rear- or four-wheel drive and an eight-speed automatic gearbox.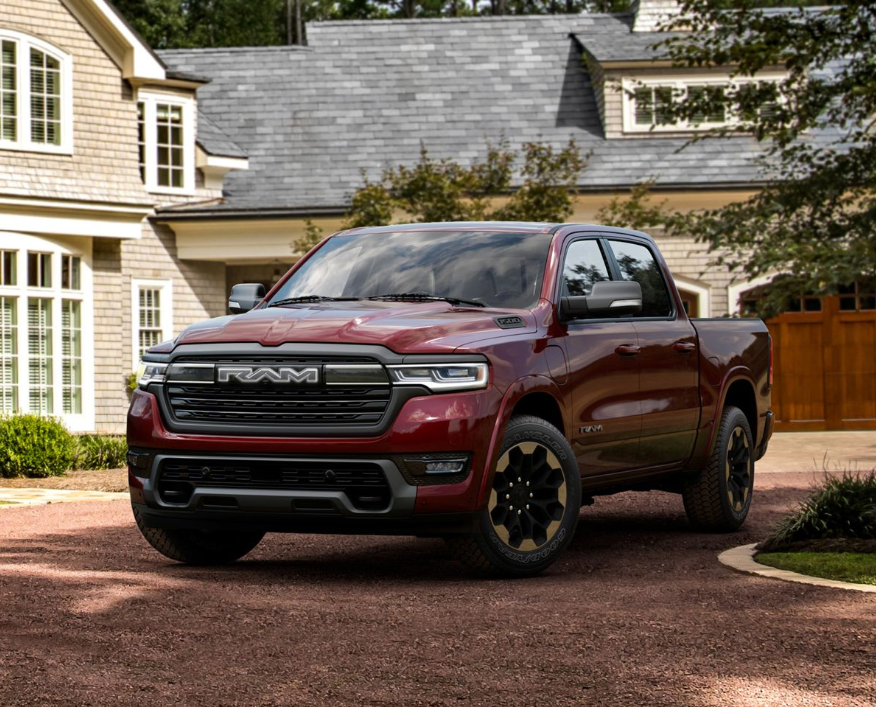 The towing and payload capacities of the 2025 Dodge Ram 1500 are impressive, with a maximum towing capacity of 11,580 pounds and a maximum payload capacity of 2,300 pounds.
Release Date and Price
Early in 2025, the 2025 Dodge Ram 1500 is anticipated to go on sale, with a basic model starting at about $35,000. Higher-end models, such as the Laramie, Longhorn, Limited, RHO, and Revolution, will have higher prices depending on their features and options.
The RHO model is a special edition that replaces the outgoing TRX model with a supercharged V-8 engine. The RHO model will have the same 540-hp Hurricane engine as other models but with more off-road capabilities and styling cues.
The Revolution model is a concept truck that previews a possible future electric version of the Ram 11500. The Revolution has a futuristic design, suicide doors, animated LED lights, and a transparent roof. It also has an electric powertrain that can deliver up to 800 horsepower and a range of over 300 miles.